About Surf, Wind and Fire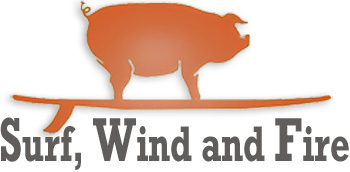 A surf inspired outdoor lifestyle company outfitting you with Patagonia, The North Face, Prana, Chaco, and various other outdoorsy brands and items. Hit the water with Hurricane Kayaks, Pulse Boards, Catch-Surf surfboards, or shred the pavement with Kahuna Creations, Loaded, and Sector 9 longboards. Camping, backpacking, hiking....we got you covered with Oboz footwear, Osprey Backpacks, and Kelty tents and sleeping bags. Also a one-stop shop for all your Innova and Discraft disc golf needs. If you enjoy the great outdoors, you will enjoy our store!
Shop our popular Surf, Wind and Fire Logo Wear Shop here.